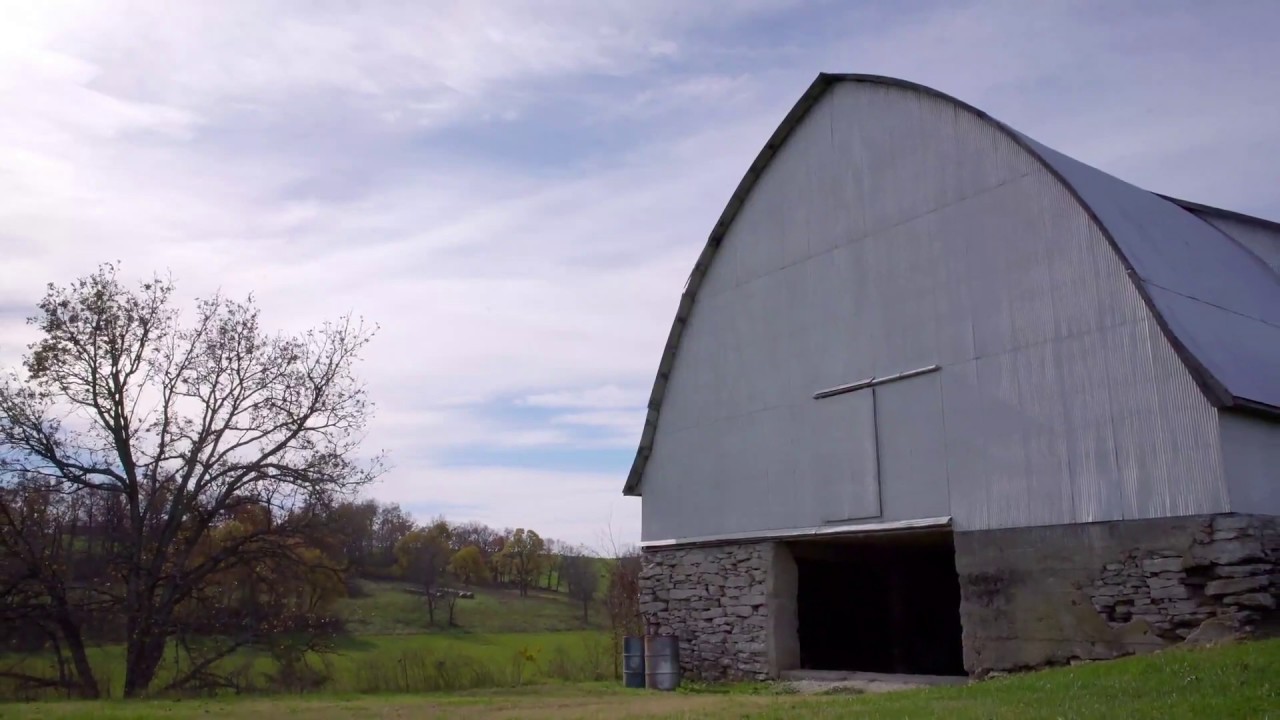 Northland Elder Law
protecting and preserving assets for the elderly
LEARN MORE
Our Services
Other elder law firms may practice in numerous areas of law. We place all of our focus on Medicaid asset protection and estate planning to protect your legacy and your money. In addition to office visits, we offer telephone and video appointments, and the ability to handle all matters electronically.
Kara Burgess
Elder Law Attorney
Kara Burgess is a lifelong Kansas City Northland resident. She graduated from Winnetonka High School, and then from Northwest Missouri State University, with a B.S. in Psychology. She then attended the University of Missouri-Kansas City, where she received her Master's degree in Psychology, prior to attending law school at UMKC School of Law.
Ms. Burgess has been practicing law in the Kansas City Northland for 32 years, with a general practice for the first 19, and focusing exclusively on Elder Law for the past 13 years. Her practice handles only Medicaid planning, Asset Protection and Estate planning.
Chris Silkett
Office Manager & Legal Assistant
Kristi Morelock
Office Assistant & Care Coordinator
Sparky and Enzo
Office Dogs
Interested In Our Services?
Our Latest Reviews!
Judy Newlon
14:26 30 Apr 21
We are so glad that we made an appointment to meet with Kara at Northland Elderlaw. We not only had questions because of our age and a recent injury. Kara was extremely knowledgeable on how we can successfully retain our assets if the future requires one of us to go to a nursing home. She made sure that all of our vital documents were in order. This gave us peace of mind.
Cheryl Grace
18:51 15 Apr 21
From the time I first called to gather information, and then schedule our meeting, I felt reassured that we were going to get the help we needed. Kara is very knowledgeable, kind and is able to explain the information given in a way that is easy to understand. I feel such relief knowing that she will be able to help us as needed in the future.
Debbie Cline
00:21 09 Apr 21
Kara was very helpful and knowledgeable about the matters we needed guidance on. There is a friendly and professional atmosphere in the office.
Dana Schwartz
13:14 08 Apr 21
Kara Burgess and her staff were so helpful and informative with estate planning and creating our will. We would definitely recommend their services!
Karen Bailey
19:47 23 Mar 21
When events concerning my elderly parents happened very suddenly, Kara Burgess and her associates were quick to offer advice and sincere concern for the well-being of my family. Highly recommend their services!
Gail Hills
19:22 22 Mar 21
Kara helped us several ago in setting up a trust. I emailed Kara today with a question and she promptly answered my inquiry. Her office staff is always very professional and helpful.
Tammy Debrick
19:06 02 Mar 21
Kara & her staff have been so easy to work with. Kara took the fear of how to handle a sudden shift to Medicaid & protecting assets! SO thankful to have found this office!
john cahill
03:14 26 Feb 21
Kara advised our family in a time of transition and need. Her services included setting up a trust, POA, and Healthcare Directive about 7 years ago. Our needs were well served and all legal documents met important needs over the years since. Thank you Kara!
These ladies are wonderful. It's really terrifying when you are faced with the financial details of long term care for an aging loved one. Your head will be spinning at first, but just follow Kara's steps and it will start to make sense. I would and have recommended them to anyone. Dr. Tim and Dr. Stephanie Altenburg DDS.
We met with Kara to draw up our Trust. She is wonderful to work with. Kara is also very thorough & answered all our questions.We liked Kara so well, that we referred my parents to update their Trust. They really liked her as well.
Mark & Cheryl Foltz
21:08 25 Feb 21
Kara provided reasoned, actionable advice without pushing excessive steps
nancy neligan
19:35 25 Feb 21
Kara & Chris were both great. Kara helped me with my financial situation at a time in my life that was very stressful. She was patient, understanding, kind, and took the time to answer all my questions, which I'm sure I asked twice! Never did I feel like she was in a hurry to get me out the door.
Francis Schmidt
18:23 25 Feb 21
Kara Burgess helped us with our Trust more than a few years ago. She was very helpful when we updated and made some changes in that Trust a year ago. We are very pleased with her knowledge and work. We would recommend her to anyone who is interested in needing a will or trust. She is excellent and we are very pleased with her work.
Inez Fortner
17:40 25 Feb 21
Kara and Chris were the best! She is prompt and explains your questions in the way you understand. I can't say enough about the help Kara has been. This isn't something you want to do but she just makes it easy to get it done. Very personable.
Sonya Crites
15:53 18 Feb 21
I highly recommend Kara and Northland Elder Law. She has helped my myself and my mother numerous times in understanding legal and multifaceted issues. I always felt like I had her undivided attention and was never pushed into making any decision. She presented the facts so that I could understand them and followed through on my choices. I will continue to get her advice if my needs change in the future. You can't go wrong investing in her help.
Karen Kruger
19:28 14 Feb 21
Kara is wonderful to work with and her professional knowledge has been very helpful in setting up multiple family legal needs. We have utilized her in complex trust matters as well as wills and power of attorney documents. She does a great job of listening to what is needed and providing the correct advise to meet the need. She and Kris are also very responsive at any time we have questions over the years as situations have changed and we have had to make changes to our legal documents based on life situations. I have recommended them to multiple people and everyone has been highly satisfied.
Virginia Arbogast
18:59 14 Feb 21
I'm not one to write reviews, but felt this was one that I couldn't pass up. Northland Elder Law is nothing short of exceptional!Walking into the Northland Elder Law office felt like walking into my best friends home. I never felt like I was being coerced into using her services which is the last thing someone wants to feel when you have to make some of life's most difficult and heart wrenching decisions.While Ms. Burgess provides compassionate, accurate wisdom, her office assistant Chris and the friendly four legged greeters offer a friendly and very clean and efficient environment. I recommend this office to anyone who wants what's best for yourself and your family.
Danette Campbell
19:26 10 Feb 21
Kara is so helpful and has worked with us throughout the pandemic. She and her office staff are Kind and caring. My husband and I look forward to many more years of working with Northland Elder Law.
Gina Presko
20:31 09 Feb 21
Kara and Chris are the absolute best to work with.
They gave me complete peace of mind. Totally up front. Professional and caring.
Taylor Stitt
19:51 09 Feb 21
I highly recommend Northland Elder Law. My dad was diagnosed with Parkinson's and it was a very scary time for us. Kara and her team made things feel not so overwhelming and eased our nerves. She is thorough, empathetic, and really knows her stuff. My family and I are very thankful for her.
mary ruwwe
18:20 09 Feb 21
I have used Northland Elder law for several major life events including documents for major surgery to Will preparation and advice with elderly parent situations. Kara and her team are very professional, caring and extremely knowledgeable. I recommend them to all my friends and acquaintances because I trust they always have the clients best interest as their top priority.
Joseph May
17:39 09 Feb 21
I have worked with Kara on several occasions over the years. She was very help in setting up the estate plan for my family. Kara has always been very responsive and helpful whenever I need help. I would highly recommend her.
Leslie Caplan
16:30 09 Feb 21
Kara was very helpful in creating an updated estate plan for me. Her plan is far more straighforward than the plan I had before and can be updated far more easily. She knew all the right questions to ask in order to prepare a document for someone she didn't know personally. And her team was great to work with and very friendly and helpful.
Carol Hoover
16:04 09 Feb 21
Kara was very easy to work with and very knowledgeable. She updated all of my previous documents and gave good advice for what to expect in the future.
Deb Ellington
17:01 22 Jan 21
Kara and her team have been truly supportive in assisting Mom and Dad set up their trust/finances when Mom was diagnosed with Alzheimer's. The guidance, expertise and compassion has been invaluable and I highly recommend them.
April Morris
17:58 12 Jan 21
While settling my mother's estate, I appreciate Kara's overview and reassurance what to expect. Kara communicates the process clearly and I'm relieved Kara was recommended to me!
Melinda Teague
16:43 07 Jan 21
Ms. Burgess reviewed my Mother's current documents and confirmed that we would avoid probate upon her passing and only suggested updating her will. The process was easy and gave us peace of mind.
Meladye Shively
16:59 02 Jan 21
Kara came highly recommended and we couldn't be more pleased with her partnership. Patient and knowledgeable, we are grateful for Kara's expertise and guidance. Thank you!
We updated some legal matters, and Kara was an exceptional partner in helping us get these done right. She is a great listener; offers clear options, when available; explains details and procedures so one can feel assured that all "bases" are covered. We felt the cost of her services was reasonable, and her efficiency in getting our work done was commendable.
Terri Johnson
18:36 28 Dec 20
Kara made our experience easy and painless. She was completely prepared for our questions and our needs. She has an easy communication style, light-hearted, yet, straight to the point. We appreciated her expertise and her recommendations!
tanya thomson
01:47 17 Dec 20
Kara was great to work with. We came into her office knowing nothing about the Medicaid qualification process and left there feeling very informed and comfortable with our decision to have her help us. She was very accommodating and understanding about our work schedules preventing us from having to take off work numerous times. Whenever a question arose on our end, Kara was always super responsive and helpful. We will definitely work with Kara again for our future estate planning needs.
ron hartman
15:58 15 Dec 20
Kelly Siebert
20:13 04 Dec 20
We had a great experience with Kara. She answered all our questions and gave us options that we had never considered. Her attention to detail is impeccable! Thank you for assisting our family.
Paula Boyle
20:47 18 Nov 20
It was a pleasure doing business with Northland Elder Law. Kara Burgess has the expertise and professionalism that made me feel very confident about the legal advice and documents she provided. She truly cares about us elders and the protection of our assets. I highly recommend Northland Elder Law.
Dom Serrone
19:23 18 Nov 20
Kara is extremely knowledgeable in her field of Elder Law and the plethora of documents needed to get things right. Additionally, she was very pleasant and professional to work with.Doing anything in this pandemic can be a chore and troublesome to say the least. Northland Elder Law (NEL) made sure that our safety concerns were met and that our health and safety was a priority for them.When it comes to your planning there will be things that never crossed your mind, but Kara explains everything you need and the best way to achieve that peace of mind. She also made sure we had and understood our check sheet of things we need to do to make sure everything we hoped to accomplish with our Trust and Will would get done in the correct manner.If you're looking for peace of mind and a great professional to get you there - you will be happy you chose Kara with Northland Elder Care.Oh, BTW I love how every thing is put in a very profession binder with tabs to identify every document. So organized and simple.
Gary Shelley
21:06 11 Nov 20
Wow! Talk about simple and straight forward. This was painless. I expected an extra 0 behind the quoted price. Great value and advice for the price and peace of mind. Best $$$'s I've spent this year.
David Noll
21:29 12 Aug 20
No complaints with attorney Kara. Correspondence received from Kara in past was good. Kara's work for my family in past was very good.Today tried schedule appointment for my mother with Kara. Woman who answered phone this afternoon for this office was very unpleasant to speak with -it seemed like she enjoys being mean and rude when she thinks she can get away with it. (Based off todays experience and experience with this same employee in the past)Not sure Kara, but felt like she'd lie or misrepresent to you what transpires in her interactions with some people (even if just a few) that she has contact with in the course of working at your law office.Like say 19 out of 20 people she interacts with just like you expect her to in course of working at your law office. Then, every so often, when she wants, she knows/thinks she can slip something past you because she does a good job most the time.I don't know. I have no way of knowing for sure what going on with her. But I do know that I generally get along just fine with most everybody I interact with in day to day life. So I know its not me, its her.Going to seek law services elsewhere due to the unpleasant experience today on top of the unpleasant experience with this same woman in the past.Hope this helps in some way Kara. And if anyone else has (or has had) problems with this employee of your law office also, at least this may serve as a record to help you document her behavior.
Cheri Bonsignore
04:52 11 Aug 20
I truly appreciate all of the information and guidance Kara provided us during our consultation. She answered every question we had and made us feel at ease with the difficult and draining process. Kara was very easy to talk to and provided explanations. Her knowledge and expertise were invaluable.Chris returned my calls quickly. She was extremely accommodating to our schedule to get us in. I felt that our time was valued as well. Chris sent the necessary paperwork shortly after making the appointment via email.Would recommend Northland Elder Law a million times over! Kind, fast, efficient, and knowledgeable. Thank you!
Mark Holtzclaw
17:03 10 Mar 20
Professional, knowledgeable and immensely helpful.
Dawn Erkmann
20:39 21 Feb 20
Professional, caring, straight forward! Perfect.
Charlene Burns
17:13 01 Jan 20
After spending five times as much time and money with another law firm, Kara created a new financial power of attorney so I can now help my mother. She is very knowledgeable, kind and straightforward. I left there with my problems solved. I highly recommend Northland Elder Law and will not hesitate to consult with Kara for future needs.
Brenda Hollar
17:22 09 Oct 19
I initially used Kara to assist with securing my Mother's assets. She was very knowledgeable - and took the time to explain and answer all questions. Recently I referred a friend to her and I again was pleased with her professionalism, knowledge, and her ability to relate to her clients. In both situations, timeliness was important and she was able to accommodate. She also is very upfront with her fees and you do not incur hidden costs. I would highly recommend her services
Tammy Swafford
19:49 07 Oct 19
Using Northland Elder Law is the best thing we could have done for my mother. I received specific instructions with explanations for everything they did for us. I now know I could not have done what they did without their help. Everyone should know of their services.Thank you Cara and Chris. I think you are the best.
William Lang
17:01 07 Oct 19
Kara was very easy to converse with and kept me at ease. I would recommend her to all.
I highly recommend Kara at Northland Elder Law. Kara and her assistant Chris were instrumental in helping a very stressful situation become manageable. They were always available to guide me through a lengthy process. I will remember their professtional, and caring help and understanding.
Greg Frost
16:42 04 Aug 19
Very positive experience. Wish we would have contacted Kara sooner.
danny taylor
00:27 19 Jul 19
A great help when I needed it, answered all my questions and helped me through a rough situation with my father
Eric Ploth
15:09 16 Jul 19
Steph Miller mccann
15:12 08 Jul 19
I was extremely please with the great service, caring, deal to problems and just all around great help with my Mothers estate. I have and will continue to recommend this great company and people to many more. Thanks for the great job.
Tabitha Barham
22:10 10 Nov 18
I highly recommend Northland ElderLaw. Kara was a great help in our situation and gave us peace of mind for a reasonable cost.
Julie Pfohl
20:51 23 Oct 18
Northland Elder Law provided me and my family excellent and cost-effective advice on the administration of my in-laws trust. Kara studied the trust and made recommendations on what needed to be done to best support my father-in-law after my mother-in-law's unexpected passing. She answered our numerous questions and worked with our accountant to be sure that all financial matters were being handled properly. We would highly recommend the services provided by Northland Elder Law!
Luci Messina
22:57 15 Oct 18
Northland Elder Law was so helpful and provided valuable information to my family. Kara is an amazing attorney that explained everything to us in terms we could all understand. I would highly recommend her services.
Jerri Moulder
21:56 13 Oct 18
We, my elderly mother and I, were shocked at the cost of Northland Elder Law consultation fee (most are free) but decided we should at least check into their services because of their advertised elder law expertise. After our discussion, we were informed of the fee to prepare documents and get signatures. We were informed that the consultation fee was not to be subtracted but was in addition to the stated fee. We couldn't get out of the office fast enough. We felt blindsided by the absorbent fee.We went to another estate planning lawyer for a free consultation regarding estate planning and asset protection for my elderly mother and for all the appropriate documents and signatures the cost was 2/3 less than Northland Elder Law.We would not recommend Northland Elder Law services due to absorbent fees.
Joe Denison
00:34 16 Aug 18
Kara is a true professional, very detailed and thorough. She provided explanations in a way that we could understand along with the personal attention we needed. We were prepared to go through a much more complex process but she showed us how to accomplish what we wanted —and more — with a few relatively simple documents. We appreciated that she provided document drafts to us prior to our 2nd meeting and then provided scanned PDF copies of documents that we executed. Could not have had a better experience!
Toni Willett
21:03 14 Aug 18
I found Northland Elder Care to be extremely helpful. Their knowledge and expertise were invaluable in my being able to navigate the intricacies of the Medicaid enrollment process. I highly recommend this friendly office.
Marc McCaslin
18:48 14 Aug 18
I have referred friends and clients of mine and all have called to thank me personally for the recommendation and stating how Kara and Chris were prompt, courteous and thorough.
Laura Rowzee
18:12 24 Jul 18
If you want it done quickly and efficiently by someone who knows all the in and outs, Kara Burgess at Northland Elder Law is the lawyer you need. She easily handled a difficult situation.
Eric Bartlett
18:01 27 Mar 17
Next Reviews